PRODUCT
TIARA TEXTILE Co., LTD.
Best woven fabric producer.
ABOUT US
Tiara/Teyau Co., LTD has been established since 2008.
To ensure best quality and service of WOVEN fabric. We have our own weaving factory (TILEA TEXTILE INDUSTRIAL CO., LTD) and manufacture system, providing bulk woven fabric or latest development fabric with stable and superior quality, along with the competitive price and shortest lead time to all of our working partners and textile market INTERNATIONALLY.
LEARN MORE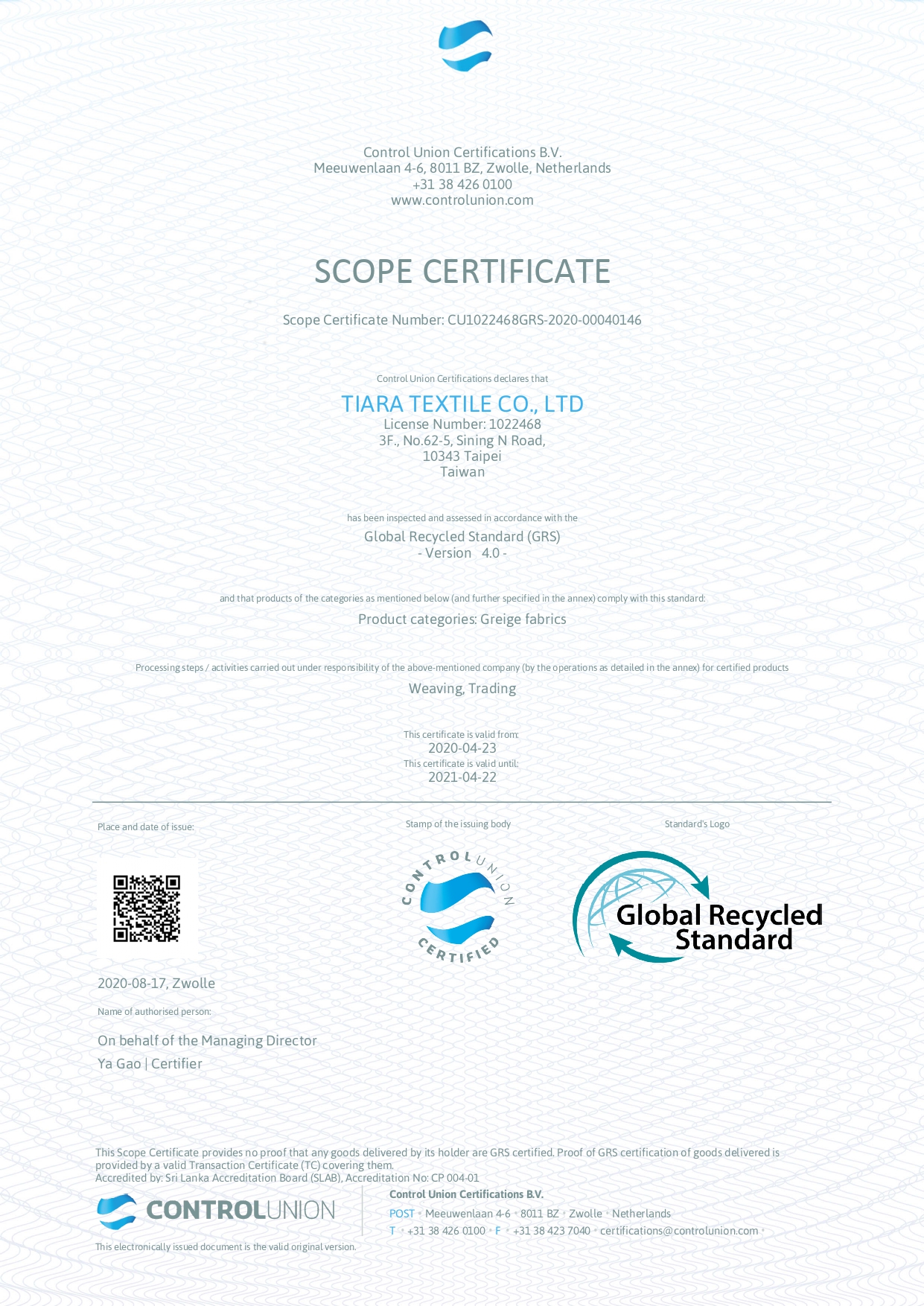 ECO-FRIENDLY
Tiara / Illustrates / Absolute / Reformed / Aspects
For our new world, a sustainable world.
TIARA
LEARN MORE